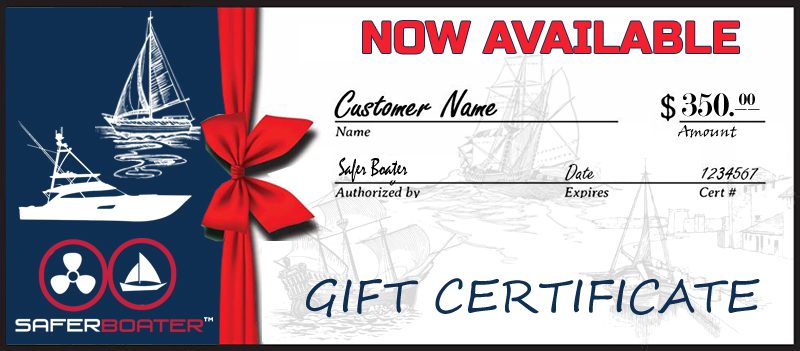 A Gift the Entire Family will Enjoy
Gift Certificates are valid on ALL SaferBoater & Ocean Sailing Academy courses.
When you give the gift of Boater Education, you are giving a gift of Relaxation, Fun in the Sun, Trips to Dinner, Romantic Evenings for 2, Adventure with the Kids and much more.
The confidence your loved one will receive from a SaferBoater or Ocean Sailing Academy course will eliminate the anxiety and fear of boating, and replace it with the calm, fun, exciting atmosphere that boating is meant to create.
From basic rules of the water to advanced navigation techniques, you can Make Boating Fun Again by learning the skills every captain needs to run their own ship.
You will be back out on the water, enjoying some fun in the sun before you know it.
After all, isn't that why you bought your boat in the first place?