Earn PHENOMENAL Money around your Flexible Schedule.
Hiring in these locations: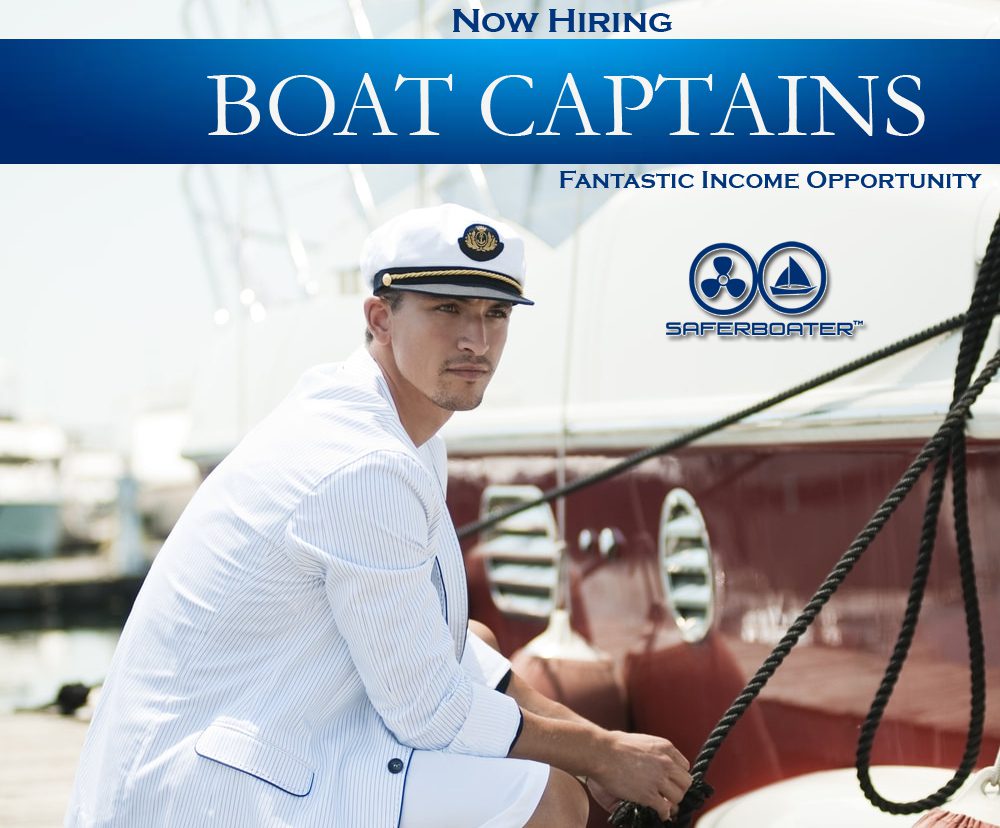 While captains tend to have slow cold-weather months in the fall and winter, this is an excellent opportunity to earn an extra $2,600/month for 4 days of course training, with the option for more.
Captains should be :
Expert Mariners with a valid Captains License
Interested in Teaching
Professional, with the ability to run PowerPoint
Must be patient and good with Kids
Owner of a Boat 18-22 Foot
Available 1-2 weekends per month
Do You have what it takes to become a SaferBoater Captain?