SaferBoater is a 501(c)3, South Carolina based boating foundation, professionally focused on developing and training safer and more competent boaters.
We are a(n) :
Accredited US Sailing School

Accredited US Powerboating School

Accredited NSBC School

Certified DNR Partner
Certified BoatUS Partner
Certified NASBLA Partner
We can issue Domestic & International Certifications
Sailing IPC's 

Motor Yacht IPC's 

State Education Certifications (Licenses valid in all 50 states)
IPC's ( International Proficiency Certifications ) are valid in over 30 countries and recognized by the EU for chartering boats in their waters
Will you join us in our endeavor and save nearly 3,000 people from unnecessary death and injury in the coming year?
Where it All Started
Our non-profit foundation had made a home in beautiful historic Charleston, South Carolina, which is fitting, seeing that our state has more boating manufacturers than any state in the U.S.  As a group of safe boating advocates and instructors dedicated to helping new boat drivers navigate the waterways safely, we have come together to focus our efforts on enhancing education for the boating industry, starting right here at home on some of the busiest waterways on the East Coast.
Why is Boater Safety so Important?
Lets say your child just turned 16 years old. Would you give them a thin book to read about driving a car or flying a plane, and then cheerfully hand them the keys once they felt like they understood what it might be like to operate those machines?
We will assume you just answered 'NO' to that question!  Yet, that is exactly what happens when it comes to boating.
Boating is a fantastic opportunity for families and friends to enjoy the great outdoors together.   However, boating has changed forever.
How the Times Have Changed
Gone are the days of taking the helm from Dad in clear waters.
Twenty years ago, most captains would gladly work on the weekends and holidays because it would bring a premium payday.  Today, a large majority of professional captains feel that working a holiday means taking their lives in their hands.
Captains witness crazy things happening daily, and with more untrained boaters crowding the waterways, situations constantly arise where knowing how to maneuver quickly and expertly through close calls could mean the difference between life and death.
To us, basic boater safety training means protecting your life, your loved ones, and avoiding friends departing too soon in an unnecessary and gruesome way.
Our goal, through our boater education & training courses, it to educate all boaters, new and those of moderate ability, by teaching both the Rules of the Road, as well as practical on the water boat handling skills.
SaferBoater Captains don't work for glory or great money. They work because they enjoy sharing their love of the water with newcomers.
Accredited US Sailing & US Powerboating School
We are a group of safe boating advocates and trainers dedicated to helping new boat drivers navigate the waterways.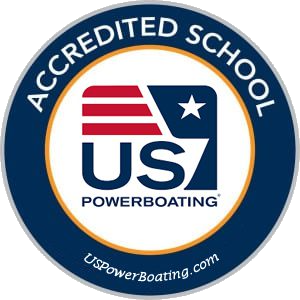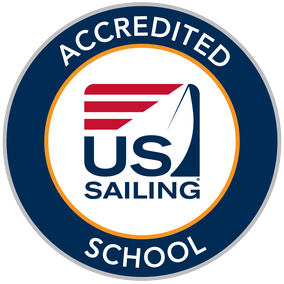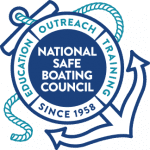 It is not hard to find feeds of the craziness happening. Boat fail videos are trending up. There are plenty of real-life examples and videos of the craziness you see on the waterways. That prompted us to learn to be the best training organization we can be. We recruited experienced captains that enjoy teaching, put them through rigid training and qualification courses, and have built the best team on the east coast to train you to drive a boat, power, or sail, big or small. We provide a structured educational program that builds a foundation for the skills and knowledge to be safe and enjoy years of boating memories with fewer nightmares.
Our instructors are certified with the highest instructor certification you can obtain. Our courses range from on-the-water instruction from three hours to 56 hours, depending on your objective. NASBLA approves the certifications we offer for all 50 states. The higher-level yacht programs, in power or sail, are recognized by the European Union and are honored in 25 countries worldwide as an International Certificate of Competency, the highest qualification a non-professional can receive. It allows you to rent a yacht without a captain for yourself and your family. It is accepted where a USCG 6 OUPV is not. US Powerboating is the ONLY certification recognized at their level in the US. We would love the opportunity to share our knowledge and love of the waterways with you and help you build the skills and knowledge you are looking to obtain.
We welcome and congratulate you on your journey to a lifetime of fun in the sun, wind, and waves. Here is to many years of happy and safe boating!