Our Famous 'Original' Course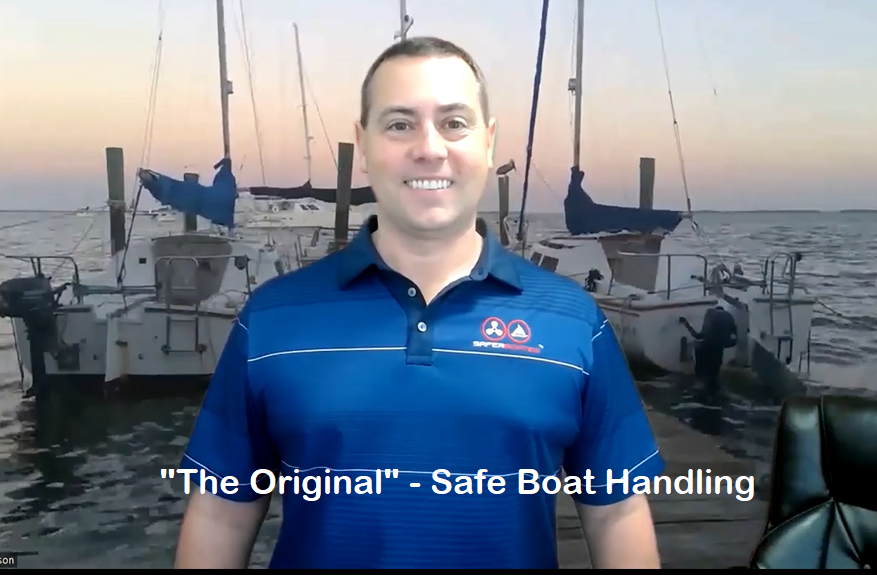 Prerequisites: No experience necessary!
Recommended Age: 10 - Adult
Our Famous Safe Boat Handling course takes place over two consecutive days, where the 16-hour curriculum is taught in several alternating sessions. First in a classroom and then On a Boat!
This hands-on training approach dominates the boring classroom-only or online styles other schools use.
You will earn your NASBLA, DNR & US Powerboating Certificates in this US Powerboating course.
These three licenses give you the equivalent of a Boating License, which makes you eligible to rent & operate boats in all 50 States.
This course is for anyone who wants to learn how to safely operate a 25' or less powerboat and improve their boat-handling skills.
Did you know?  Mention this course to your insurance company to reduce your boat insurance premiums.
FAQ : If scheduled classes are full or not available on the days you would like, consider taking a private class.  (2 Person Minimum)
All classes are 16 hours and include:
Starting and Safety
Safety, preparation & weather
Maneuvering concepts
Boating Equipment
Registration & capacities
Equipment requirements
Preparation & fueling procedures
Navigation and Rules of Driving
Navigation rules of the road
Aids to Navigation and Environmental Regs
Aids to navigation
Environment regulations
Exam Review Session
Review for the Final Exam (separate session)
On-the-Water Boat Lessons
On-The Water (Deck Hand)
Engine & electrical systems
Starting procedures
Docking
Leaving & returning to a slip
Close-quarters maneuvers
On-The Water (Deck Hand)
Anchoring
Steering a range
Proceeding to a destination
Person in Water rescue
Final Exam Skill
Certified Drivers License, Certified in all states!
Earn your boat insurance savings by joining boat lessons.