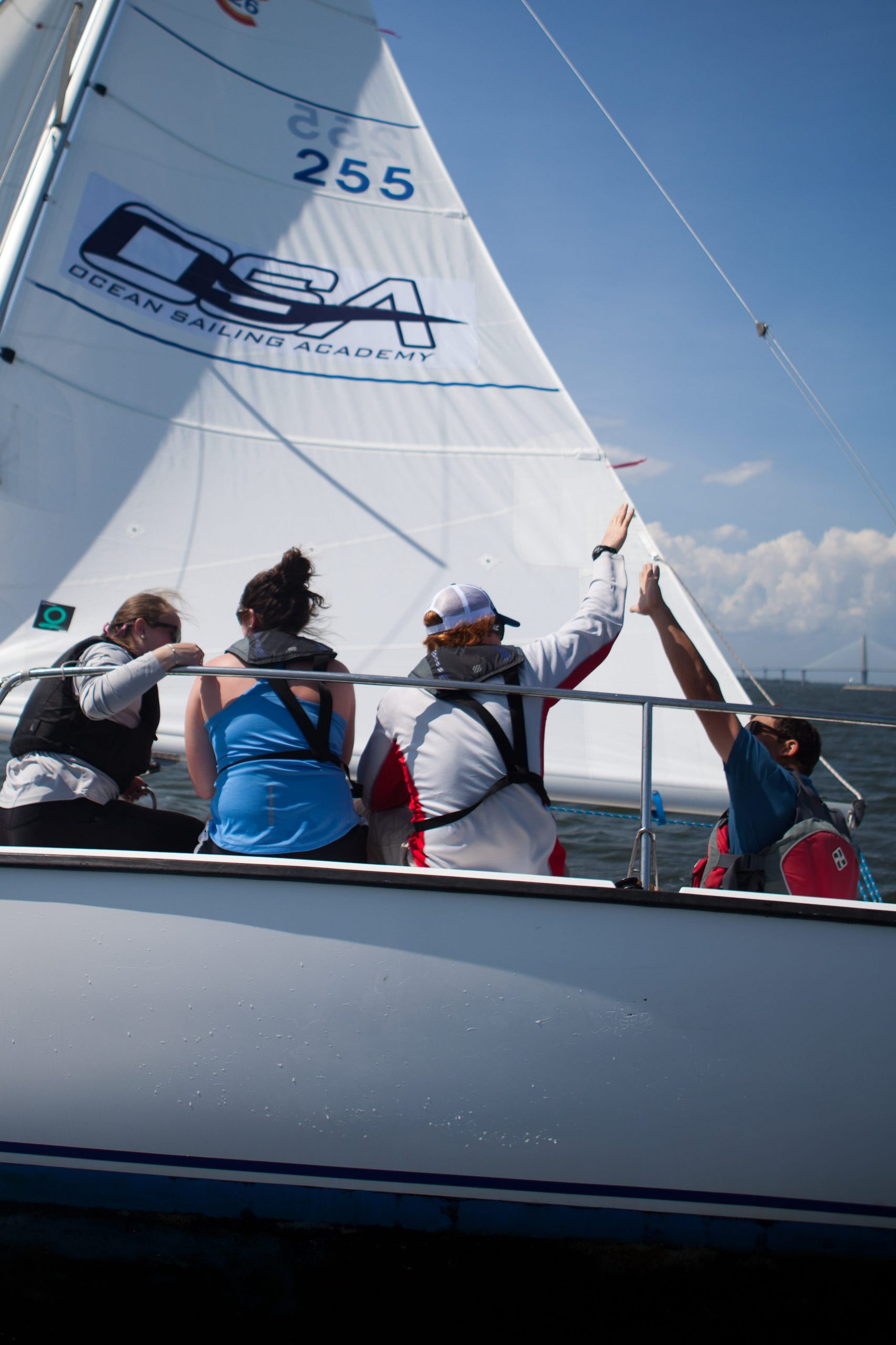 $400
Up to 4 People
(See Video for Details)
Our sailboat is a 26' Colgate daysailer with an open cockpit, tiller steering, and an outboard motor.  It is low to the water, fun and easy to sail, and the same boat you will use in the Basic Keelboat course.
Next Steps after your Introduction to Sailing Course
The Basic Keelboat & Basic Cruising courses are the first two in a series of courses designed by the US Sailing Association (which is the national governing body for the sport of sailing).
Most of our students decide to become certified by taking the third course in the series:  Bareboat Cruising.
With this certification, you can then charter a cruising sailboat down in the islands without the need for a paid captain.
We offer a wide variety of more advanced sailing courses including Navigation and Racing Skills and Tactics.
Check out our full list of instructional opportunities. If your favorite thing is just being out on the water, the Intro-to-Sail is a perfect way to do so.