Team Building
Give your executives and managers a team building experience they will never forget. Your corporate group will have a unique opportunity to exercise effective communications, teamwork, and leadership skills, while learning to sail. Group size can be six to 75+ and last from three hours to a whole day. Our sailing outings include:
An introduction to sailing with dockside instruction
Learning sail control and maneuverability in the harbor
Experiencing each aspect of sailing, including rigging, steering, sheet control and navigation. Team members rotate functions to learn new skills and gain better appreciation for each team member's contributions
A regatta in which teams race against each other to test their skills and build friendly competition
A post-race pleasure sail on our full day teambuilding events to discuss the sailing experience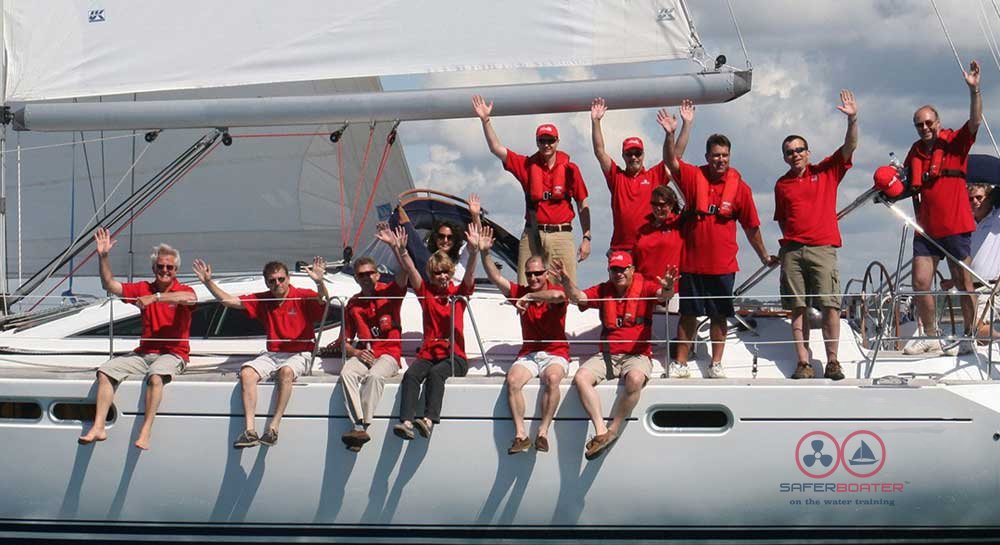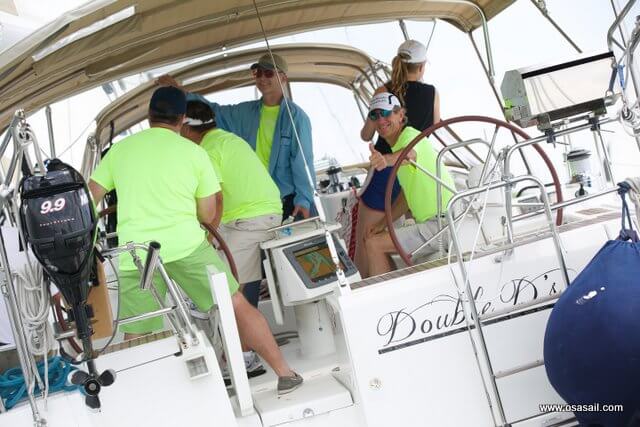 Corporate Hospitality
Impress your clients with an exhilarating day of sailing, with instruction or just for fun. This is an informal day on the water with good company, fine food, and a lasting and memorable impression.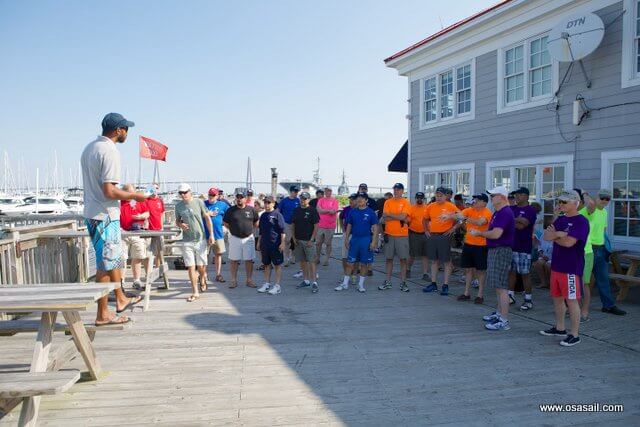 Stage Your Own Regatta!
If you are ready to venture beyond the typical golf or fishing tournaments, consider team racing on our 42-foot sailboats. Your six-man teams will go head-to-head for bragging rights and trophies, and have an experience they will never forget!
Design a Team Building Event

Incentive or Office Parties
Celebrate your brokers, sellers or employees by offering a party on the water! Ocean Sailing Academy offers some of Charleston Harbor's most beautiful sailboats that are sure to motivate your team! What's more exciting and rewarding than spending a relaxing and visually inspiring experience aboard Charleston's finest sailboats!

Promotional Events
Opening a new business? Launching a new product? Choose the beauty of the Charleston Harbor for your event on one of our boats.

Holiday Parties
November and December are great months for end-of-the-year celebrations!